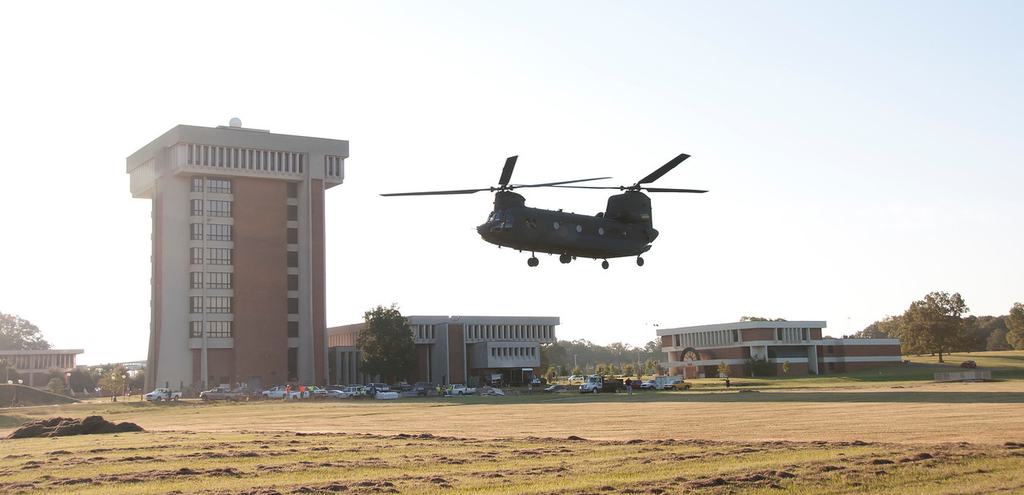 On Monday, November 13th at 7:00 p.m., the Political Film Series will show the film When Trumpets Fade to commemorate those who fought in World War II for Veterans Day. This event will take place in room 113 of Goodwyn Hall. This showing is co-sponsored by the College of Arts and Sciences where Dr. Ben Severance will be giving an introduction on the film's subject.
This film, which was released in 1998, was directed by John Irvin. It is set in Europe during WWII where the Battle of Hürtgen took place. It portrays the battle that took place between the Americans and Germans on the border of Belgium and Germany. The main character, Private David Manning, is a soldier fights to survive, but not to the extent of making a difference in the battle. This film, although one of the lesser known films about WW II,  is "a movie that provides the audience with a close-up look at the brutal reality of combat and insights to what war does to a man."
Complimentary refreshments will be provided for those who attend the screening, which is open to not only students and faculty, but to the public as well. Following the film, there will be a discussion session that all attendees are welcome to participate in. This screening will be the last one of the semester. If you are interested in attending or co-sponsoring a future event held by the Political Film Series, contact Dr. Pia Knigge in the Department of Political Science and Public Administration.
Article by Rachel Son
Featured image by Frank Williams, of the AUM ROTC Helicopter.