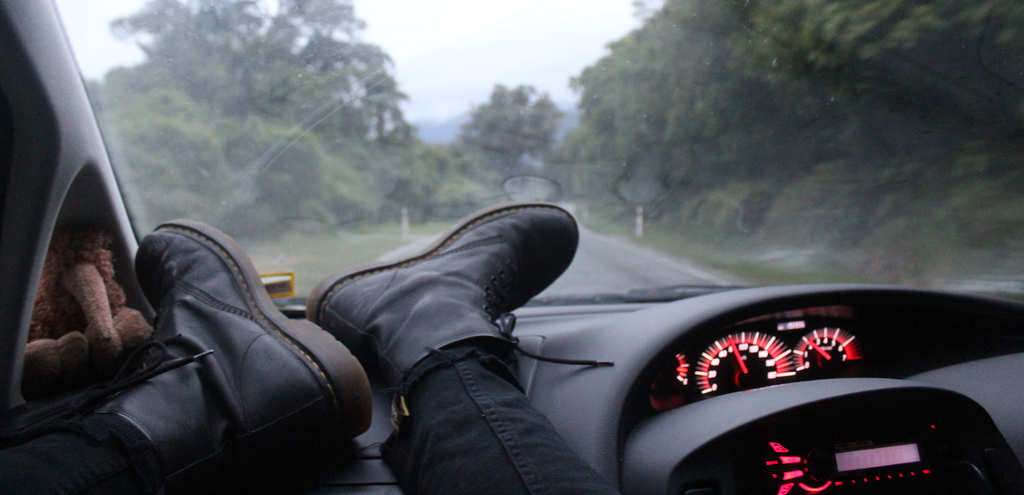 According to the Bureau of Transportation Statistics from the U.S. Department of Transportation, "the Thanksgiving and Christmas/New Year's holiday periods are among the busiest long-distance travel periods of the year." Just within the week of Thanksgiving, "the number of long-distance trips increases by 54 percent and by 23 percent between Christmas and the New Year." Auburn University at Montgomery wants to ensure students are safe over the upcoming holiday breaks whether they are on campus or traveling during that time.
Tips provided by both the AUM Student Affairs office and the Personal Safety page on the AUM website are condensed to inform students of important safety information while on break:
Personal Safety:
Campus police urges everyone to always carry photo identification. If you plan to travel abroad, be sure to make photocopies of your passport and other important documents to prevent losing that information while out sightseeing. Student affairs suggests to "extra backup by loading copies of these documents and information into your phone."
You should "know where you are and where you are going" at all times. Navigating unfamiliar cities can be daunting, so always prepare for trips ahead of time with having important addresses and phone numbers readily available, but also, "always have a backup plan." When driving, plan an alternate route in case there are any problems with your initial plan.
When traveling, "make sure you can stay in touch" with loved ones to inform them of where you are. When traveling abroad, get in touch with your cell phone carrier to ensure you will have service while on your trip and if there are additional costs associated with international services. Always have your phone fully charged. "Consider taking along a mobile power bank for your phone." Label emergency contacts with I.C.E (in case of emergency) in front of their names.
When you are in another country, keep in mind that local laws and ordinances may be different from the U.S., so be sure to know what those are. This includes the legal drinking age. The legal age to purchase and consume alcohol is 21 in the U.S., but that minimum age may be different in another country. If you plan to consume alcohol at any point in time, it is important to do so responsibly. "Know your limit: decide on limits ahead of time" and stick to it. Drink plenty of water and eat some food while consuming alcohol.
"Know where to get help. Take a moment to find out the location of local medical facilities and law enforcement. Know who to call or where to go in the case of a medical or other emergency."
If you are traveling with friends, make sure that you "look out for each other" and never go somewhere alone. It is easy to fall into the "vacation mindset" and to not remain alert, but for your safety, "keep track of each other when you go out, and make sure your friends are in a state of mind to make safe, healthy decisions."
Driving Safety:
"If your car breaks down, lift the hood, put on flashers, and wait inside the car for help with the doors locked. Ask people who stop to call the police or AAA. Don't go with anyone."
When in traffic, be sure there is enough space ahead of you, so you can easily pull away if you need to. "Be suspicious of people approaching your car asking for directions, or change, or handing out flyers."
Be sure to "never approach or get into a vehicle with someone you do not know." Get away from the situation immediately. Also, never offer rides to strangers or stranded motorist.
Remember to buckle up. It's the law in Alabama.
Staying on campus during breaks:
For those staying on campus during the breaks, your safety is just as important. Classes are not in session, some offices close during the holiday break. So being aware of who to contact, where to go and how to be safe. In the October issue of the AUMnibus, there were several campus safety tips to familiarize yourself with. Be sure to follow-up on those tips by going to the Personal Safety page on the AUM website. Those tips are applicable whether or not classes are in session.
Always "stay alert and tuned into your surroundings, stand tall and walk confidently, and trust your instincts."
Personal Property (including your vehicle):
Never leave your property unattended. Mark all personal property with your name and a unique number that only you would know.
Never write your personal information on your keychain. There is always a chance of theft if your keys are lost, so always know where your keys are to reduce the chance of someone making copies of them.
When keeping items in your car, it is suggested that you keep those items, no matter the value, in the glove box or in the trunk out of sight. This goes for any lighter jack, radar detector or other items that you typically keep in your car. Be sure to remove all keys from your vehicle, even a hidden spare key box. "Thieves look for keys under fenders and in magnetic key cases. Walk with your keys in hand."
Copy your vehicle and tag number. If your vehicle is stolen, it cannot be entered into the nationwide law enforcement network without this information.
For a full description of these tips, go to the Personal Safety page on the AUM website or contact the AUM Office of Student Affairs. In the case of an emergency on campus, contact campus police at 334-244-3424 or dial 911 when you are off campus. The AUMinbus hopes that every student will have a fun and safe holiday season.
By Rachel Son
Comments
comments