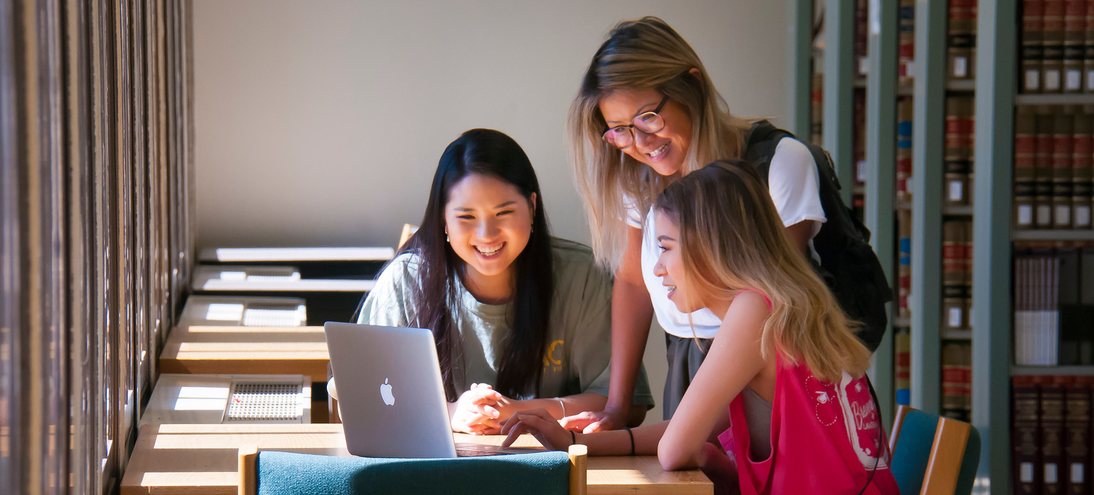 Every semester there comes a time for students to register for classes. This week, registration will open on Friday, November 3 for seniors, Monday, November 6 for juniors, and Tuesday, November 7 for sophomores and freshman. Registration occurs online through myAUM in the Webster Registration System. There is a process that every student must undergo to complete registration. For those who are in their first semester here at AUM, this process may be unfamiliar and even daunting.
If you haven't met with your advisor, that is the very first step in the process. Each department will assign you a faculty member to be your advisor. It is commonly the student's responsibility to contact your advisor and/or department to schedule this appointment. Keep in mind, that every department may have their own procedure for doing this, so contact your department if you are unfamiliar with their registration process.
While meeting with your advisor, take advantage of that time and ask any questions that you may have regarding the classes, registration process or your academic standing. This will help to keep track of your progress in school and to better understand the process.
Although your advisors have files tracking your progress, keeping a personal record of your completed classes, grades, credit hours and other critical information is very important. To keep record of your progress, you can use your myAUM to check this information, but also, it is very helpful to have paper documentation of this as well.
Most departments will have a copy of your major's plan of study that lists, in detail, the courses and number of credits required to graduate. Check on the AUM website or your department's office for this sheet. Each semester, add in the courses that you complete, the credit hours, and your final grade. As you continue your education, you'll be able to determine what classes you still have yet to take.
Having this knowledge and documentation will help prepare you for your meeting with your advisor. If there is any confusion or questions you may have, this will give you a reference. After meeting with your advisor, he/she will provide you with a list of recommended courses, as well as your Alternate pin.
The alternate pin is very important in order to be able to register for classes. Keep the information that your advisor gives in a safe place where you can easily get to it when it's time for you to register. Your registration day depends on your classification. Registration for juniors and seniors typically opens earlier than for sophomores and freshman. On the academic calendar page of the AUM website, you can find the date for your classification. If you are unsure what your classification is, contact your department for that information.
Some classes are often in high demand and may close quickly. This may not always work, but one registration tip that might help is to register as early as possible. Try and register the day it opens and register earlier in the day. Is the class still closed? Keep checking online until the day the next semester begins. It is common for students to register, but drop the course for various reasons. Also, if you are having trouble registering for courses, don't hesitate to contact your advisor because if it is something they can help you with, they are a valuable resource!
From a senior to a freshman, or anyone in between, best of luck with registration and hopefully you get the classes you need!
By Rachel Son