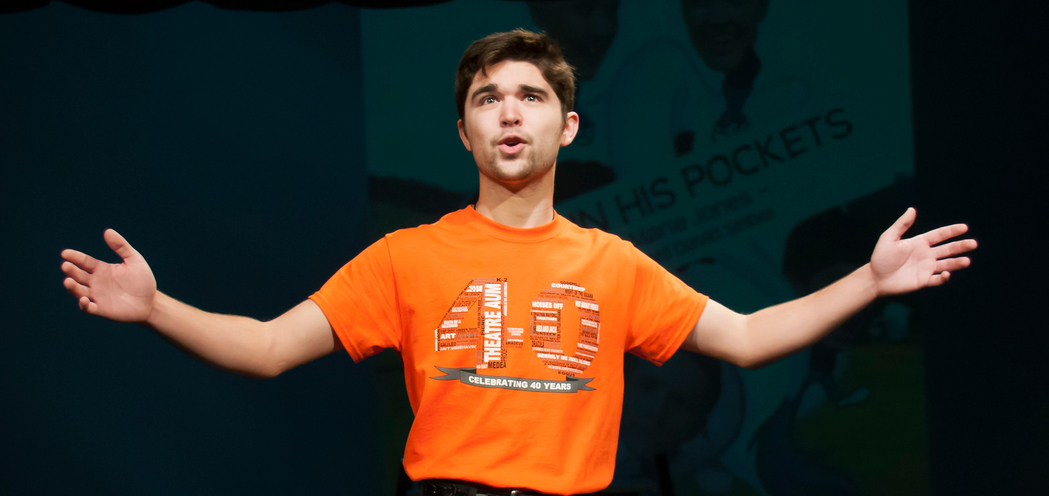 I spoke with Kodi Robertson about Theater AUM's upcoming production of Georg Buchner's tragic story about the heavy effects of war and military life on a man. This unique rendition comes from the mind of director Val Winkelman, who is also a professor in the communication department. Robertson and I communicated via email where he answered a series of questions regarding the modern take on this story, the director's vision, and what the audience can expect. As confusing and ambiguous as online communication can be, Robertson seemed eager and enthusiastic in his responses, preluding to a play audiences will marvel at.
Will this be an original rendition of the play?
This will be a rather unique way this play will be performed! Audiences will have complete control over what scenes we perform, which, in my opinion, makes this the most-raw form of theatre I have ever been a part of.
What should the audience expect with this production?
As for what the audience can expect from this production… nothing! This play will change and be virtually different every night so some audiences will see the show in one order while a completely new audience will see it done completely backwards (or if fate should be ironic, in the perfect chronological order). We are performing it this way because Georg Buchner died before completing this play. We know very little how he intended the play to be performed because the scenes were found scrambled in his desk. Audiences can expect to be surprised and asking friends what the show is about won't be a simple answer. Some people may even have to see it twice to see any details they missed!
What details can you tell me about the play without giving too much away?
I can tell you…that the show revolves around a man named Woyzeck who slowly loses his grasp on reality. The play is based off of a soldier who allegedly killed his wife. The play centers [on] some of most extreme unfortunate things a human being can possibly go through. To me, this is a show of a man crying for help and not receiving it.
Who is directing?
Val Winkelman is our director, and she has been brilliant in coming up with the concept of what she wants seen out of each of her performers.
Woyzeck premieres November 2 at 7:30pm. It continues November 3, 4, 9-12 at 7:30pm with the exception of Sunday November 12 which is a matinee at 12:30pm. All showings are in the AUM theatre located in the Taylor Center.
By Dana Horton
Feature imaged shows Kodi Robertson performing, photographed by Frank Williams.