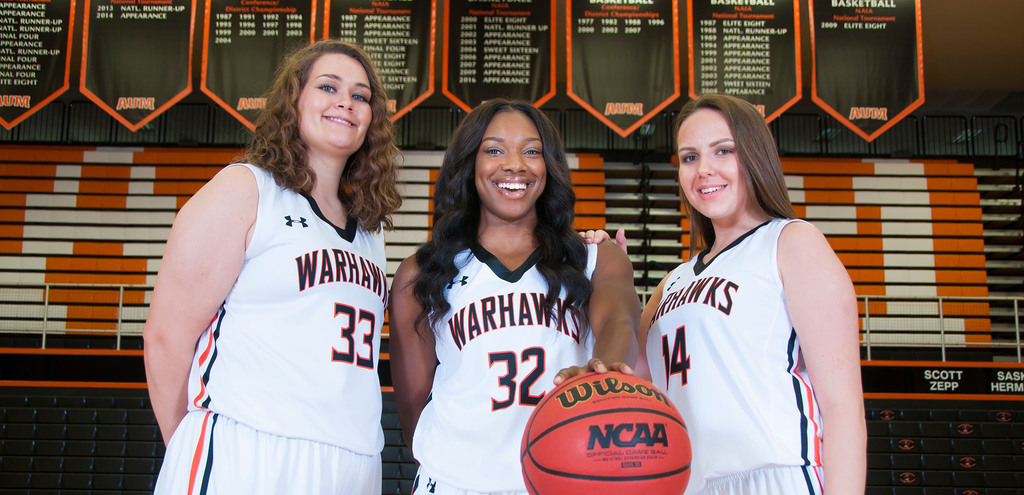 AUM will kick off the 2017-2018 basketball season with its annual "Hoops Madness" on Thursday, October 19. This year's event will consist of a 3-point challenge, a dunking competition, and promotional games.
This slideshow requires JavaScript.
The Athletics Department and the Student Government Association team up each year to rally support for the men's and women's basketball teams as they prepare for the upcoming season. "Hoops Madness" is a great way for supporters to honor and celebrate the Warhawks.
It's also a great way for the student athletes to introduce themselves. They tell everyone their names so that when the games come around, you'll know who to cheer for. When they feel the energy from the crowd, they'll have the determination and motivation to succeed.
The event will also show what the teams can accomplish in the upcoming season, which is only a couple of weeks away. The women's team will face off against Troy on Wednesday, November 1, and the men's team will take on Alabama State University on Friday, November 3.
"Hoops Madness" will take place in the AUM Gymnasium. Doors will open at 6 p.m. and the games will start at 7 p.m. This event is free open to all AUM students, with the chance for one student to win a $400 Visa gift card. There will also be prizes and free pizza given away.
By Joshua Easley