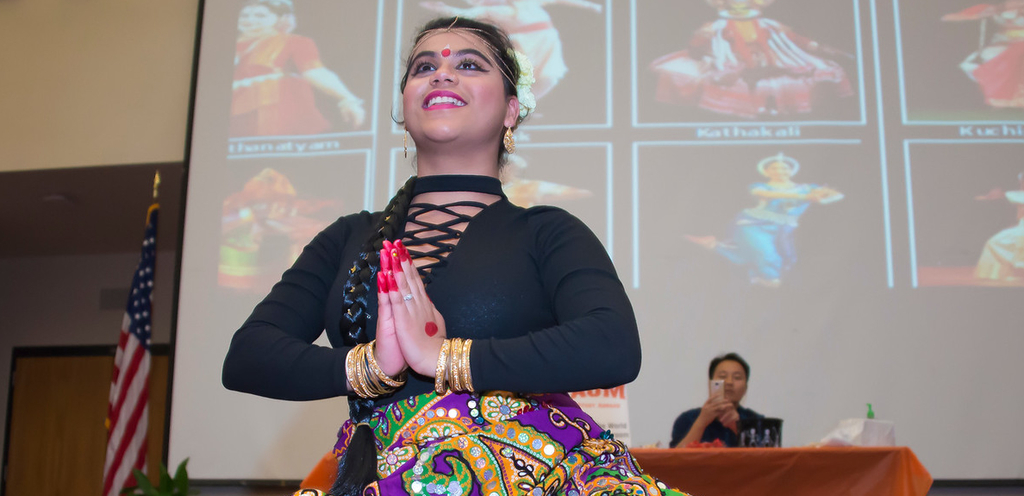 A global community is what this nation represents and our AUM Study Abroad Program is playing its part in helping our student body become more engaged and familiar with a global mindset. The annual Study Abroad fair just kicked off the excitement of the student body about this year's travel opportunities. In an interview with Yiyun Liu our Study Abroad Manager, she gave insight on how you can study abroad and what the benefits of studying abroad are.
Q: What students are eligible to study abroad?
A: Students are eligible to apply for AUM Study Abroad programs if they has the minimum AUM Overall GPA of 2.75 for undergraduate students and 3.0 for graduate students, and have completed a whole year (Fall and Spring semester) of study at AUM when the chosen program starts.
Q:  What are the benefits of studying abroad?
A: The students who have studied abroad could tell you better than me.  According to a post-trip survey we created for all Study Abroad returnees, I collected the five most presented opinions of how the studying abroad experiences benefit them:
This experience opened a whole new world to me to understand a different culture.
Study Abroad created a priceless experience that not only grew our knowledge, but also we grew as individuals.
The trip gave me a greater appreciation for what I learned from the class, especially to study with my own eyes.
I will be forever grateful for the opportunities that I was given to experience another culture in person which might be once in a lifetime.
The Study Abroad program gifted me with new skills, cultures, and international awareness that will last a lifetime.
 Q: How many programs do we offer?
A: I'd say the Study Abroad programs vary on each year.  In 2018, we have 5 faculty-led programs and 5 exchange programs.
Q: Can students participate in exchange programs? 
A: Absolutely! The exchange programs are considered as the typically wide-known Study Abroad programs that students study at our foreign partner universities.  It is less major-based comparing with the Faculty-Led programs, which means students who meet the two requirements (Question 1) are able to continue their curriculum in their foreign no matter what major and college they are enrolled in.
Q:  How was this year's annual study abroad fair? 
A: It was a success.  Around 400 AUM students, faculty and staff attended the fair. All 2018 programs had a table to present the fascinating components. We collaborated with five AUM units on the culture activities.  Mrs. Jaime Andress from the Human Resource department utilized the Cultural Intelligence self-assessment to help our students have a better understanding of the cultural differences between the countries that AUM students will be able to visit in 2018.  AUM mascot – Curtiss from the Athletics Department flew through the event to inspire students to fly with him to see the world. International Student Association had their ambassador – Simran Kumari who is an AUM Indian student demonstrated two traditional Indian dances. Confucius Institute brought the Chinese calligraphy and traditional dances to let our students touch a different culture. Muslim Student Association provided henna tattoo which is the cultural element among the countries in the Southeast Asia, Africa and Arabian area. The Study Abroad Fair provided an opportunity to AUM students to touch different cultures and discover the possibilities of exploring the world. We had a blast.​
So what are you waiting for? A once in a lifetime opportunity if exploring the world for yourself is available on campus. The study abroad office is located in the Administration building in the Global Initiatives office for any further questions about the programs. Find out today where you can go!
Article by Darya Farsinejad
Featured image of a student performer at the Study Abroad Fair, by Frank Williams
Comments
comments