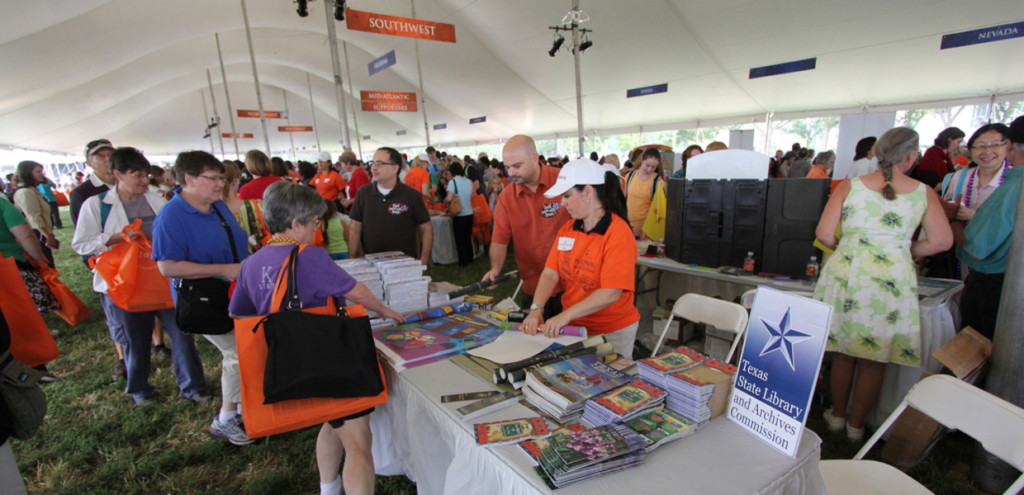 Being a college student is tough. Between class and involvement on campus, it's easy for you to get bogged down. Sometimes, we just need to step back and enjoy some leisure time. For many of us on campus, reading is our go to escape. On April 23, the 11th annual Alabama Book Festival seeks to bring book lovers from all over the state to Montgomery for a day full of fun and learning.
The festival includes author presentations from many famous authors including Natasha Tretheway, Rick Bragg, Homer Hickam and Alan Katz. Local authors will also be presenting throughout the day. "We've made sure to include authors whose writings cover many reader interests: poetry, children's, young adult, mystery, memoirs, nonfiction and science fiction," said Gail Waller. Alabama Book Festival Coordinator.
In addition to the author presentations, the Alabama Book Festival will offer a wide variety of events for the whole family to enjoy. Many authors will be doing book signings at the event, so guests are encouraged to bring their copies. Many of the works published will also be available for sale by local booksellers. Also, there will be drawings for gift certificates at local bookstores during the event.
The Alabama Book Festival will also have games for guests to play, such as a literary trivia station and giant crossword puzzle. Kids will be able to enjoy the childrens' activity area, where educational games, arts and crafts, as well as appearances by famous book characters will be held.
The Alabama Book Festival will be from 9 a.m. to 5 p.m. at 301 Columbus Street. Most importantly, the event is free. That's right, all you have to do is show up and you will be able to have great time while also supporting local authors. So, if you are looking for something to do on April 23rd, why not check out the Alabama Book Festival?
If you would like more information, follow the Alabama Book Festival on Facebook and Twitter. You may also email the event coordinators at alabamabookfestival@gmail.com or call them at 334-265-7728.
By Matthew Robinson