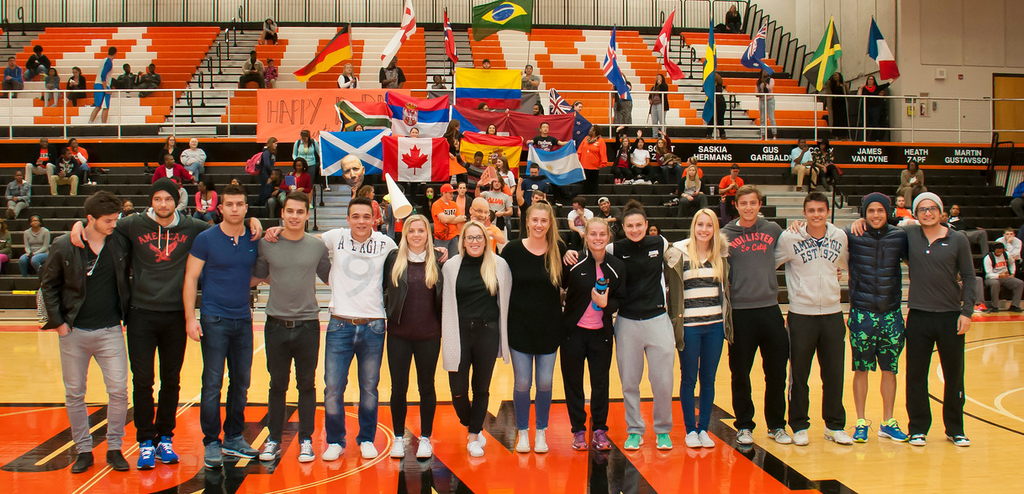 Auburn University at Montgomery's new Sports Information Director is Mr. Matthew Paul Pellegrim. Pellegrim is responsible for keeping statistics for the home games, writing press releases, running media, live video streams, highlights and edits, giving interviews, being the liaison between media and public, and setting interviews for coaches and athletes.
Mr. Pellegrim was born Oct. 27 in Meridian, Mississippi. During his childhood years, Pellegrim was always active; he loved to play basketball and enjoyed watching football. He has always been involved with sports, from his own career, to supporting friends and family.
Pellegrim attended Mississippi State College, where he earned his bachelor's degree in science and communication. He decided on this path because he could not decide whether he wanted to be a coach or broadcast. In fact, a student worker customized his major into sports information director. Pellegrim has been in his career field for 12 years and counting. His first job in his field was at Troy University as a graduate assistant. When asked about the most memorable moment of his career, Pellegrim stated, "the men's basketball in 2010-2011 first year UNC Ashville defeated Coastal Carolina to win a trip to NCAA tournament and the coach invited me to cut the net." What Pellegrim likes most about his career is getting to know student athletes, everybody else telling their stories for people all over the place, and working with athletes who have been to the Olympics before or are trying to get to the Olympics.
Being a part of several teams in the Athletic Department allows Pellegrim to live through student athletes and watch them achieve their goals. The advice Pellegrim would give to all college athletes is to be patient. Pellegrim explained, "sometimes everything you think you deserve you will not get right away. There will be competition against others who were the best at their school, just like you were the best at your school. Learn what you need to work on to be able to be ready." Pellegrim is inspired by the quote, "There is no 'I' in team, but there is in win. I stand for individual responsibility."
Article by Elisa Miller
Featured image of 2017 student athletes, by Frank Williams
Comments
comments