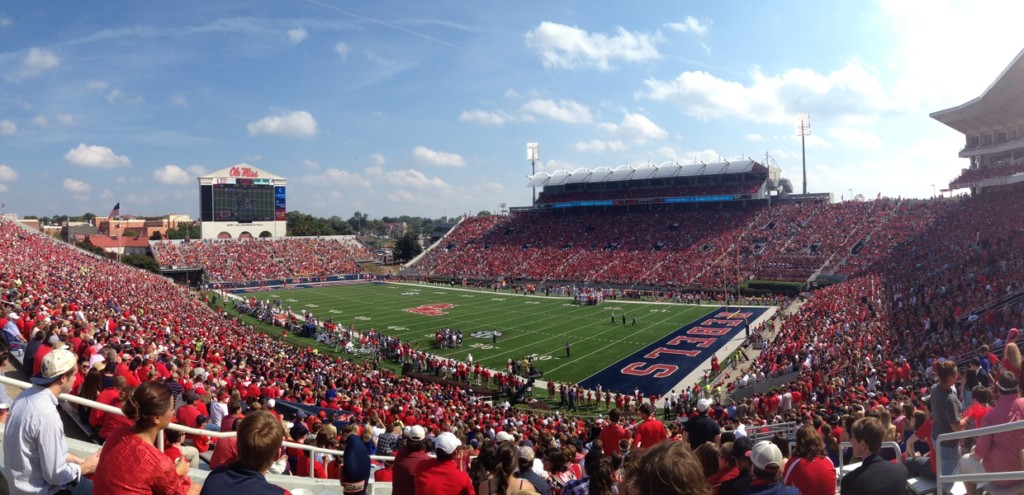 Will Muschamp  courtesy of Bleacher Report
The announcement of Will Muschamp's firing on Sunday did not come as a surprise to many. For Auburn University football enthusiasts, this announcement may be just what they need to pick up their spirits after suffering their third loss of the season this past Saturday.
In four years at the University of Florida, Muschamp has posted an overall record of 27-20. For a university that is only six years removed from winning two national championships in three seasons, a span that mediocre is simply unacceptable.
The firing eventually became inevitable after posting a record of 4-8 in 2013. One of those eight losses was an embarrassing 26-20 defeat suffered at the hands of the Georgia Southern Eagles. This was already deemed a make-or-break year for the Gator head coach, and four losses into this season the Florida athletic department decided it had seen enough.
So what does all of this mean for Auburn Tiger fans? If you were watching Auburn's abysmal performance on Saturday, you saw that it might be time for a change on the defensive side of the ball for the Tigers. For the first time all season, Auburn was outrushed by an opponent. The Tiger defense allowed 289 yards on the ground to the Georgia Bulldogs. That's the most rushing yards they've allowed in Gus Malzahn's short tenure as head coach.
With that being said, let us consider the possibility of Will Muschamp becoming Auburn's next Defensive Coordinator. It's nothing personal against Ellis Johnson. He served as Defensive Coordinator in 1992 for an Alabama Crimson Tide team that was remembered for having one of the greatest defenses in college football history. This move makes sense for an Auburn team that has struggled mightily on defense over the past few seasons.
So far in 2014, the Tigers rank 64th in total defense. They are allowing roughly an average of 388 yards per game. Their overall rushing defense ranks 43rd in the nation, but will likely continue to plummet if they cannot improve off of last weekend's performance. They are allowing about 243 passing yards per game, which ranks them 91st in the nation. There is definitely room for improvement, and many believe that Muschamp can get this Tiger defense going in the right direction.
Muschamp wouldn't be in unfamiliar From Muschamp's angle, a coordinator job may be the best he can do right now. Similar to former Alabama Offensive coordinator Lane Kiffin, Muschamp is more than likely not going to have many head coaching offers. He has proven that he can be a successful defensive coordinator in the SEC, so maybe he should just tailor his career path to what he can do best.
If the Auburn Tigers want to start playing defense at a championship level, then Muschamp is the immediate answer. They need to seize this opportunity, and bring back a fan favorite in Will Muschamp, if they want to put an end to their defensive woes.
By Jacob Horton
Contact the writer: jhorton4@aum.edu