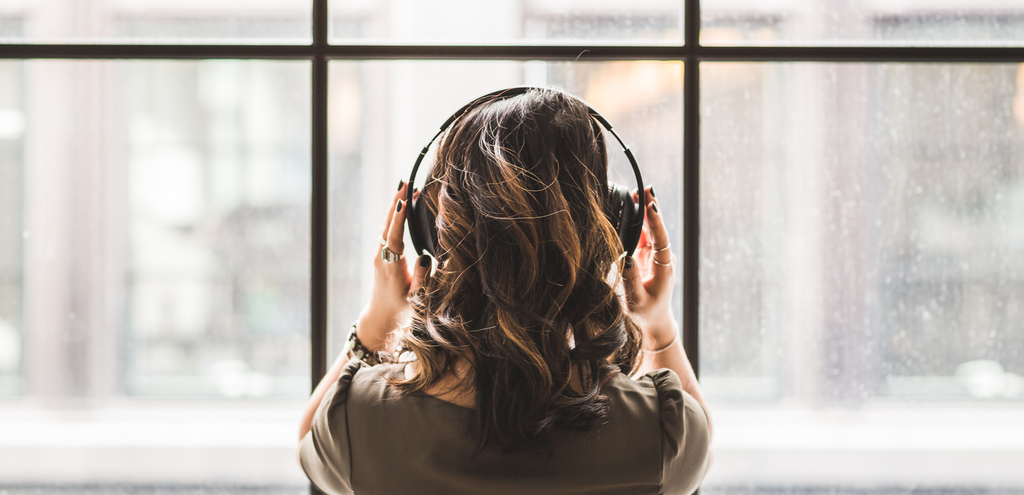 Podcasts are what I would call the radio of the millennium. The platform is, in many ways, much like public radio. Some are actual public radio shows that are also on the podcast platform. The difference is that, unlike radio, podcasts are far more accessible, since there are so many ways to listen to them. Some of the podcasts that I listen to are often some of the "lesser known" shows to those aren't familiar with the hosts beforehand. Many of these shows have a similar theme, which in my opinion, is why they are the top podcasts to listen to. Though they all have similar intentions of empowering, inspiring, and opening the minds of their listeners to new or different ideas or perspectives, they present this in their own unique style.
Rich Roll, the podcast host, is a lawyer turned athlete, who made that dramatic change in his life for his own health and well-being. Due to his life-changing experience, he writes books, speaks in various cities about his story and lifestyle, but he also created this podcast in hopes to "provoke, educate, inspire, and empower the audience to help them "discover, uncover, unlock and unleash [their] best, most authentic self." Rich Roll's website explains that "each week, Rich delves deep into all things wellness with some of the brightest and most forward thinking, paradigm busting minds in health, fitness, nutrition, art, entertainment, entrepreneurship & spirituality." There are entrepreneurs, athletes, doctors, educators and others who are leaders in their respective fields when it comes to innovation, new thought, or their personal experiences and growth, who are invited for an in-depth conversation on the podcast. This podcast, like many others on this list, opens your mind to not always new, but different ideas that will encourage the audience to consider different perspectives, while also being inspired by the stories of these podcast guests.
"Earth to Us is the show where we are waking up. We want to explore the ideas that have motivated us to rethink the way we live our lives." Evan Oliver and Hannah McNeely are the podcast hosts have created an educational show to inform their audience of different or new ideas, in hope to inspire listeners to "live bigger, more creative, and more compassionate lives." Sometimes the show is only with the podcast hosts, who either present experiences from their own lives or research they have done, but often times Oliver and McNeely interview people that "wake [them] up to greater realities and that shift [their] thinking in a more positive way." The most interesting aspect of this podcast is how they inspire their audience to be more conscientious, empathetic, insightful, and more empowered. The podcast guests are truly innovative thinkers. These guests have interesting stories and experiences that they share with the Earth to Us audience.
"Each Strangers podcast episode is an empathy shot in your arm, featuring true stories about the people we meet, the connections we make, the heartbreaks we suffer, the kindnesses we encounter, and those frightful moments when we discover that WE aren't even who we thought we were." This podcast presents stories about people from all walks of life. It makes you think about something that you may have never considered in your own life or maybe something that you can relate to. It connects audiences to speakers that make you feel that you are not alone in the struggle; hence the podcast name, Strangers. The podcast host and producer is Lea That, who is a Peabody Award-winning producer.
The show combines the element of music with storytelling. "Snap Judgment mixes real stories with killer beats." This show's style of storytelling takes it to another level that keeps listeners drawn into the story. The fact that these stories are real make it even more interesting to listen to. "Snap's raw, musical brand of storytelling dares listeners to see the world through the eyes of another." The podcast, which is also a radio show on WNYC. The host and executive producer is Glynn Washington, but there are several other people who contribute to the making of this show. Every week, there is a new story being told. It never gets boring because the stories are never the same. Anyone is welcome to submit their own story, which is explained on Snap Judgement's website. Imagine audiobooks blended with old-school radio storytelling with high quality storytellers that is telling the story of a real-life person.
S-Town is a podcast that was created by the producers of Serial and This American Life. The show's host is Brian Reed, who was asked by John (the main "character" in this story) to "investigate the son of a wealthy family who's allegedly been bragging that he got away with murder." John detests the Alabama town he lives in and decides to do something about it by reaching out to Reed. Though the story begins with this investigation, there is a twist in the story that is completely unexpected. The storytelling quality is so great that it almost seems fictional, but it is actually a story about real events, a real person, from a real town in Alabama. It's hard to provide more details about this show without giving too many spoilers, so if mystery is of interest to you, definitely listen to this podcast.
All of these podcasts are available through the websites linked in this article, iTunes, android app store and other platforms where podcasts are available. I highly recommend everyone to keep an open mind and listen to at least one episode from each of these podcasts and then determine whether you may like the shows or not.
By Rachel Son
Comments
comments