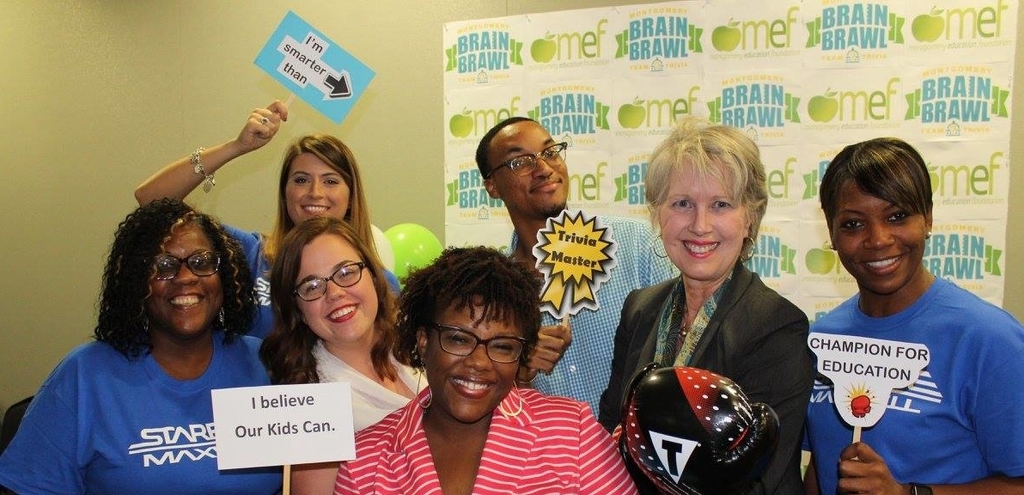 Want to test your knowledge? Gather a team of five, and head to the "Brain Brawl"! Photo by MEF.
This benefit event for the Montgomery Education Foundation will feature a trivia competition, consisting of three nine-question rounds. Trivia Topics will include arts and culture, sports, math, science, geography and history.
The competition is open to all schools, churches, and individuals. The entrance fee to participate is $150. There will be gifts and other prizes presented to the teams who raise the most money, the teams with the most creative names, and to the teams with the best uniforms. The three teams who finish on top will have the chance to take $1,500 cash in support of the Montgomery Public school they choose to play for.
The fundraising goal of this event is to provide new academic opportunities and summer engagement programs for children ages six to 12. The Montgomery Education Foundation seeks to involve the public as volunteers and investors for the Montgomery public school system. With resources from local governments, businesses, foundations, and individuals, they can provide great opportunities for students to succeed.
The 2017 "Brain Brawl" will take place October 19 from 6 p.m. to 9 p.m. in Taylor Center. For more information, click here.