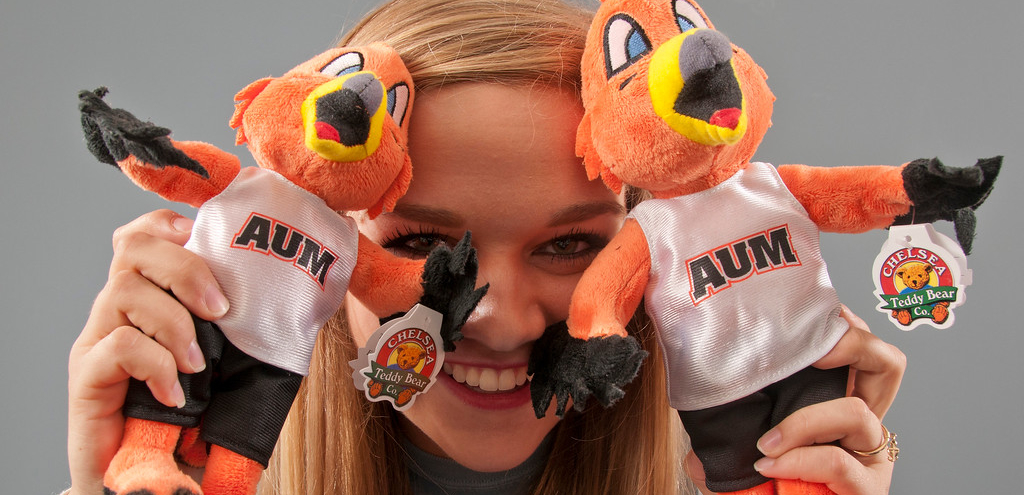 Basketball season is upon us and it's time for us to get hype! With our transition into Division II we have some very excited students on campus ready to cheer on our team. Preston Collins took his excitement and put a plan into action and with that we have a new student section, "The Curtiss Crazies." With a relatively young campus he wanted to instill some more tradition on campus in hopes this would inspire others to feel just as passionate. "I just thought the Curtiss Crazies would catapult us into a traditional school when it comes to sports and actually have a student section so people would have a reason to come to the games besides watching our team play," said Collins.
The athletics department has been very excited about this wave of enthusiasm. In the athletics complex where the student section is we now have stickers with "The Curtiss Crazies" on them highlighting the area where the student section is. To be a part of this movement, students simply to have to show up to our games and be ready to cheer on our Warhawks. Collins has hopes this section will help our athletes on the court with more students cheering them on. "I'm hoping it will improve our performance in the athletes because as a former athlete I understand that people supporting you in a large mass helps you want to play hard."
This slideshow requires JavaScript.
With a roaring student section our Warhawks will be on their way to victory. Now it is up to you guys to come out and support all of our teams. If you have any questions regarding "The Curtiss Crazies" you can email Preston Collins at pcollin4@aum.edu.
By Darya Farsinejad