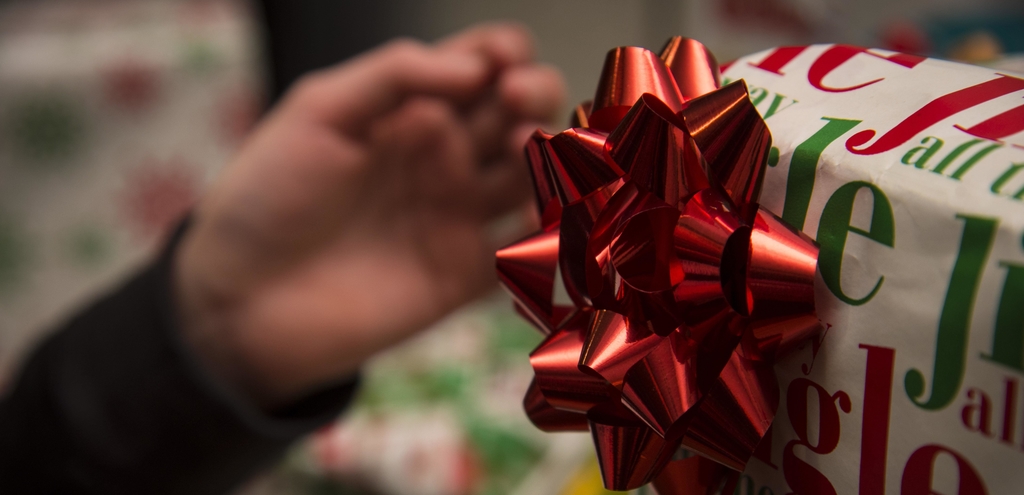 The holidays are right around the corner, and now is the time for giving.
Students in the AUM Athletics program have shown their commitment to making a difference in the community all year, but especially during the most wonderful time of the year. They have partnered with the Montgomery County Sherriff's Office to collect donations for a toy drive, with the Ceil Championship Holiday Gift Drive to deliver gifts to nursing home residents, and with the American Red Cross to host two major blood drives.
Each individual team also chooses a local organization to volunteer with. This year, teams have chosen Make-A-Wish Alabama, the Alabama Alzheimer's Association, the Montgomery County Humane Society, and local elementary schools.
Athletics Director Jessie Rosa explains the importance of having student athletes give back to the community: "I am a firm believer that we are in the business of human development.  Do we want our student athletes to graduate? Absolutely. Do we want to compete at the highest level and win championships? Without a question. But collegiate athletics can provide so much more than that; we have the ability as administrators, coaches and student athletes to utilize our platform and relationships within the community to better the community. Instilling civic responsibility in our student-athletes will be something they carry with them long after they walk across the graduation stage and wear their jersey for the last time."
"Volunteering plays a huge role in developing as an athlete," says senior Cross Country runner Katelyn Burns. "It allows us to give back to the community but provides us life opportunities and teaches us valuable life lessons."
The student body can also get involved. AUM Athletics promotes their community service projects through social media, so interested students should follow them on Facebook, Instagram, and Twitter at @AUMAthletics to stay up to date on everything they are a part of.
By Darya Farsinejad
Comments
comments