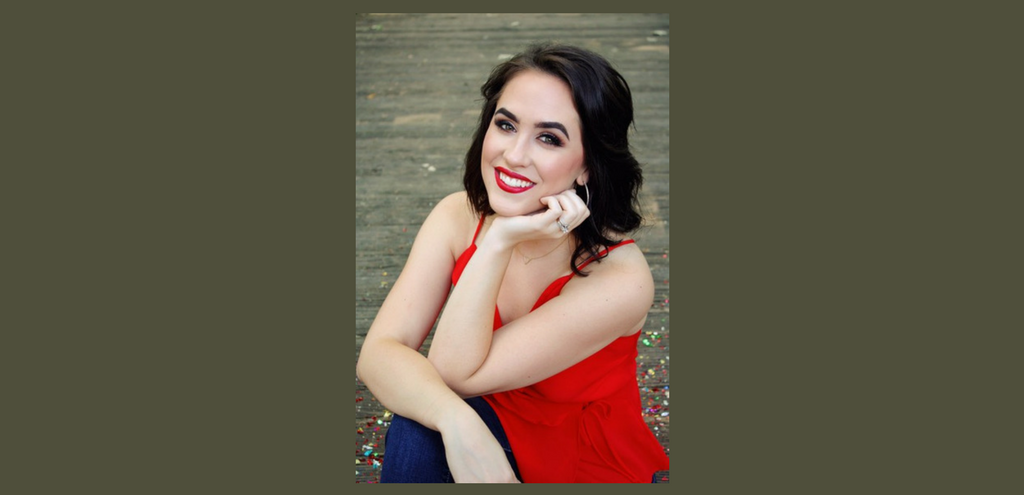 Theatre AUM's humble projection onto campus life hides the eclectic and imaginative soul of its participants. To fully immerse oneself into any form of art, takes courage, originality, and talent that only few have. I interviewed communication student and budding actress, Olivia Crutchfield, and asked her what her journey has brought to her and what her art means to her.
Crutchfield is originally from Odenville, Alabama where she played soccer and focused on school and classmates. She says she played soccer for 16 years and that her high school did not offer any theatrical channels, so she was unable to pursue anything before college.
"At my high school, theatre didn't exist. I always had an interest in acting and performing but [because] my high school didn't offer any theatre outlets and I was busy playing soccer year round (which I had consecutively played for 16 years of my life), by the time I graduated high school…working a part time job and being active in clubs, I never actively pursued theatre."
She recounts navigating her way to theatre and becoming an actress; Crutchfield didn't audition until her sophomore year of college. She recalls a series of moments where she pushed herself to try something that would make her uncomfortable, but would be rewarding.
"I told myself when I got to college I would take the plunge and give theatre and acting a chance. I actually didn't start getting involved in theatre until my sophomore year of college. I found [an] activity that I am so passionate about."
When asked about her experiences as an actress, Crutchfield replied with insight and hope that her career is just starting. She discusses the amount of raw, tough emotion that is required to make a performance successful, and why that influences her to keep going. Likewise, she says that a good instructor provides the proper footing to create meaningful art. To perform well, an actor/actress needs to be fully open to their mind, body, and emotions in order to breathe life into a character.
"I learned that acting is not easy; it requires great amounts of human emotion to be manipulated, taken from past experiences in your own personal life, and to be showcased for complete strangers for the sole reason of telling a story. My instructors are another reason why this passion has been ignited. Neil David Seibel, Val and Mike Winkelman are so incredibly passionate about theatre and about their student's success in the industry, and in life, that regardless of where their students are performing, they make an effort to come and support, [which] speaks volumes of the professor/student relationships that are able to form at AUM."
Crutchfield continues with her hope, explaining that Montgomery and its surrounding areas are blossoming with art.
"I love the fact that the River Region is rich in community theatre. So there are many opportunities to perform in the Montgomery than where I am from, and the fact that the community supports my passion only adds gas to my already burning fire."
One of the most powerful aspects of theatrical art is the human connection that is thrust upon anyone who participates, whether it's the audience, cast, production team, etc. Actor's spotlight gives small insights into the artistry of those in this creative field, expanding on their humanity, intellect, and emotion.
By Dana Horton